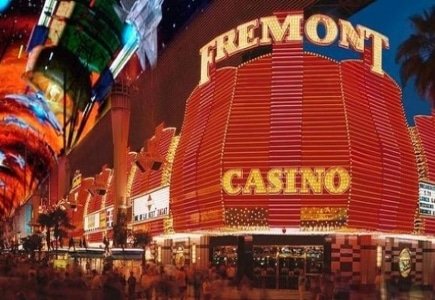 The Fremont Hotel and Casino, conveniently located in the heart of the Fremont Street Experience in downtown Las Vegas, which delivers nightly entertainment, enhanced with 12.5 million lights, is hosting an exciting celebration today.
It first opened its doors to the public, exactly 60 years ago today, on May 18th 1956. When it opened, it was considered the tallest building in the entire state of Nevada, but since has been topped by The Stratosphere.
May 18th marks the day in which the facility celebrates its longtime standing in Sin City, having been in operation for a grand total of 60 years. The diamond anniversary will be kicking off with sweet treats and bubbly, with festivities scheduled to begin at noon. In particular, both cupcakes and champagne will be available for visitors who take the time to share in the celebration. The event is open to the public. No invitation is required, and there is no cost to attend.
Both Oscar Goodman, Las Vegas Host Chairman, and Bill Boyd will be in attendance for the event. Boyd has been given the task of presenting Goodman with a gaming chip honoring the casino's 60th anniversary.
In light of the anniversary, guests can look forward to more than treats and drinks. The casino will be hosting an assortment of exclusive promotions. Additionally, those who are members of the B Connected rewards program can take advantage of promotion each and every Thursday this summer, to continue the anniversary festivities all season long.
The casino features 32,000 square feet of gaming space, and delivers 1,000 gaming options, ranging from slots, to video poker, and table games. It is also equipped with a full-service hotel, made up of 155 guest rooms, four restaurants, and plenty of entertainment.