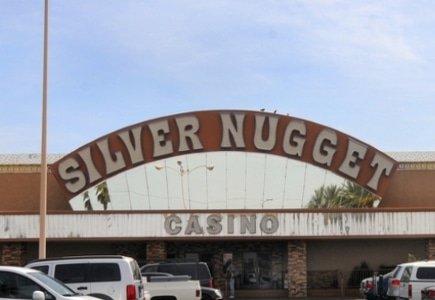 Just last week, on May 19th, tragedy struck the Silver Nugget Casino, which is located in North Las Vegas. Two casino employees were reported dead that night, with one being shot by police, after first killing the other.
It has been explained by North Las Vegas police officer, Ann Cavaricci, that security guard Jeremias Cruz, was fueled by a "chaotic episode" when he attacked fellow casino employee, Edgardo Lavado Velasquez. Cruz reportedly dragged Cruz by the neck, before using his fists to beat him to death. Velasquez was 64 years old, and died due to neck and head trauma. May 19th had been his first day on the job.
Witnesses report that Velasquez did nothing to provoke Cruz, and that he had been picking fights with other employees all day, before deciding to single Velasquez out. When one security guard tried to diffuse the situation, Cruz attacked him as well, but he was able to get away without being harmed.
When police arrived on the scene, Cruz, 30, was first halted by a stun gun, before being shot to death by officer, Rodrigo Delara, 22. It is believed the shots fired at about 5:45am, following Cruz's ability to shake off the effects of the stun gun.
Delara has only been with the department for a year and three months, and since the incident, has been placed on paid leave as a result of department policy.
Prior to being shot, Cruz did not respond to police commands, and it is unclear what triggered his rage.