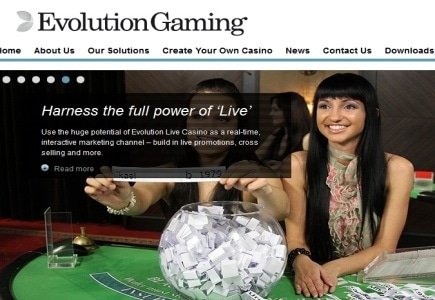 Delivering Live Casino into regulated markets across all digital platforms, Evolution Gaming prides their company on providing a superior user experience. In order to progress the company even further and take on new challenges in the upcoming year, a brand new chief financial officer has been appointed.
Jacob Kaplan has been given the CFO role, and serves as a replacement for Fredrik Svederman, who recently made the decision to leave the company, in an effort to pursue other career goals.
This is not Kaplan's first run as a CFO. In fact, prior to taking on this position, he spent the last six years as the CFO for Scandinavian savings and investments bank, Nordnet. In addition to this, Kaplan also served as the finance director of Nordic transaction services for NASDAQ OMX, plus as a senior consultant at Ernst & Young Management Consulting, racking up 10 years of financial experience, which will surely come in handy for his latest position with Evolution Gaming.
It has been announced that Kaplan will be is expected to begin fulfilling this new role sometime this year, and not past December 1st, with Svederman continuing with the role until then.
According to Evolution chief executive, Jens von Bahr, "During his years with Evolution, Fredrik has contributed greatly in our development to a leading live casino provider with operations all over Europe. I and the whole company would like to thank him for his contributions and wish him best of luck in his future challenges."
He added, "We also welcome Jacob Kaplan to the group. With his experience from an entrepreneurial and public environment, Jacob is a perfect match with the needs of Evolution and is recruited in a phase when we are preparing the company for a move to the main list of the exchange."