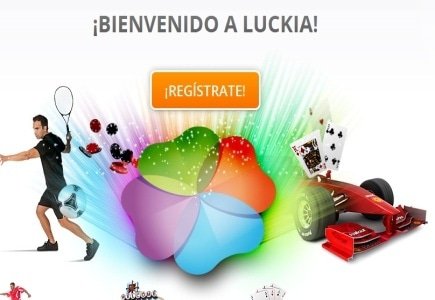 Luckia Gaming Group, Leading Spanish and Latin American gaming operator, has just announced its latest agreement with NYX. The company serves as the third-largest gaming group throughout Spain, and has been active for over 35 years. It formerly went under the name, EGASA, and controls a total of four land-based casinos, and 76 gaming facilities/cafes.
This deal marks Luckia's efforts to build a stronger stance among Spain's online gaming market, as well as in Croatia, Peru, Chile, Panama, and Colombia. In supporting the Spanish operator, NYX will simultaneously be taking advantage of new business opportunities.
NYX will lend its Open Platform System to Luckia, along with its slot and scratch card titles from its in-house brand, NextGen.
Executive vice president of business development for NYX, David Flynn, commented, "Luckia Gaming Group is one of the fastest growing groups in the omni-channel space, having gained significant market-share and winning several prestigious awards in Spain."
Flynn further added, "We are very excited that Luckia has chosen the NYX Open Platform System to build its future upon. Through our partnership, they will be working with one of the world's most flexible gaming platforms and responsive teams in the online gaming market."
Marcelo Ruiz, business director for Luckia Gaming Group, stated, "NYX vision, commitment, solutions and professionalism will allow Luckia Gaming Group to enhance our value proposition to our customers and will allow us to achieve our wanted position in the gambling industry.
Ruiz continued, "We are excited to offer the NYX solutions and content to our customers and to take advantage of its outstanding capabilities and functionalities."