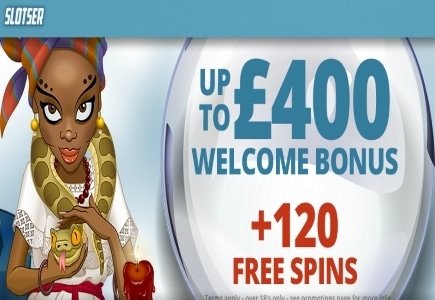 William Hill, the United Kingdom-based bookmaker, has recently partnered up with Slotser operator, Ever Adventure, and the two will be working together to create gamification-inspired casino products. The objective in doing so is to provide more unique experiences for casual casino players, while simultaneously "bring[ing] the next generation of digital casino to life."
Both Ever Adventure and Slotser originated as the creation of Roland Arlt and Greg Ray, and were established in 2014. Ever Adventure delivers a customized casino platform, equipped with third party titles, as well as its own uniquely developed games, which are scheduled to launch soon via top software brands. Some of its in-house games include Legend of the Fairies, Farmania, and Candilicious.
New developments following the collaboration between William Hill, and Ever Adventure, will be launched on the Slotser site, with a soft-launch taking place across William Hill's Affiliate United platform before summer comes to an end.
According to Nieboer, William Hill's managing director of online Crispin, "We are constantly exploring new ways to appeal to a wider audience in the casino market and we feel that this partnership will help us along this path. This deal plays to both our strengths and we are looking forward to discovering new ways to connect with the casual player."
Ever Adventure CEO, added, "This is a really exciting partnership for Ever Adventure and we firmly believe that our product roadmap in the year ahead will take casino engagement into new territory. In an increasingly mobile casino market, the ability to adapt to evolving consumer habits and to excite customers in new ways, is more important now than