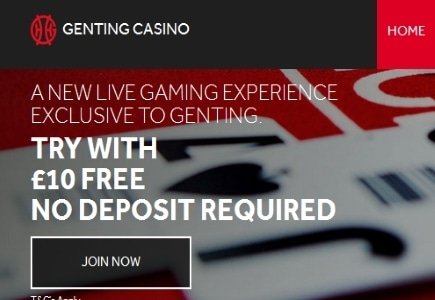 Genting Casino's 'Holiday of a Lifetime' event kicked off on May 27th, and players will still have the opportunity to participate through June 30th. One of three lucky members will win one of three prizes. All throughout the month of June, the casino will be boasting the following prizes: a 7-night stay at Resorts World Bimini in the Bahamas, a cruise for 2 via Crystal Cruises, and a £2,000 cash prize.
That's not all that is up for grabs, however. The casino will also incorporate a local prize draw, during which it will award three additional prizes: £500 holiday vouchers, a table for 4 at the Bournemouth Air show, plus accommodations, and a romantic dinner for two on a beach.
The local prize draw will take place on July 2nd, at 11pm. In order to qualify, members must have placed a minimum of one entry ticket into the prize draw box. Free daily entry tickets can be claimed from the Genting Rewards Kiosk by visiting the club at any point between now and June 30th, and using your Genting Rewards card.
Bonus entry tickets are also on offer through June 26th. £500 worth of Slots turnover will earn players one additional entry, while £2000 will award three more entries.
The casino is located in Bournemouth, England, and is open 24 hours a day, 7 days a week. Slots, and live casino games are on offer throughout the facility, and gamers may also take advantage of its online brand, which features both traditional and live casino games.