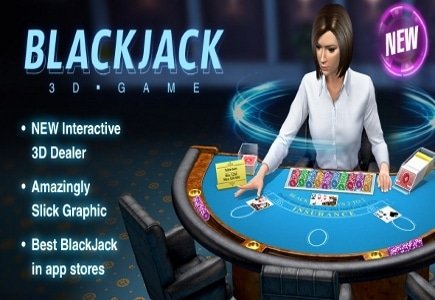 Global developer, and publisher of social games for mobile platforms, KamaGames, has just launched 3D Blackjack, its newest title optimized for mobile devices. It is now accessible in the Apple App Store and Google Play, and was designed with features that are regarded as most popular among players.
The games is equipped with a number of features, including 3D graphics, a one-tap user interface, and chat system. At this time, KamaGames is working toward moving its company forward, and establishing an even more successful reputation for itself. In fact, in May, it opened its first London office, and hired its current chief marketing officer, Daniel Kashti.
With its debut, the company hopes to deliver, "a unique gaming experience never seen before in a social casino title."
According to KamaGames chief marketing officer, Kashti, "KamaGames is constantly looking to innovate and improve on our already high standard of quality games and to deliver a slick and truly social experience."
Kashti added, "After significant investment in researching and experimenting with motion capture technologies, it is fantastic to see such impressive results. Converting a classic single player game into a multiplayer experience is at the heart of this product."
"We have focused on making 3D BlackJack as social as possible with players being able to chat, send and receive gifts or chips and even send the entire table a pet monkey or round drinks should they wish," Kashti continued.
Customers can also expect a launch on Windows Phone in the near future.