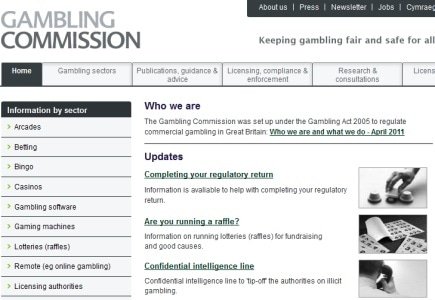 It has just recently been announced that the UK Gambling Commission, regulator for casinos, bingo clubs, gaming machines, plus all local authority lotteries in Great Britain, has appointed Tim Miller as its newest executive director, making its entire executive team a total of six individuals.
With this new position, which he is expected to fill near the latter part of August, Miller will take on a number of important tasks, including those regarding evidence, analysis, stakeholder engagement, and corporate affairs.
Prior to accepting this role as executive director, Miller held a position at the Centre for Public Scrutiny, and former positions at the Local Government Ombudsman as head of policy and communications. Other credentials include duties as a caseworker for The Law Society of England and Wales, and an employee at the Parliamentary and Health Service Ombudsman.
Sarah Harrison, the UK Gambling Commission's chief executive, commented, "I am delighted to welcome Tim to the Gambling Commission leadership team."
Harrison added, "He brings excellent communications, policy and research expertise to the Commission's vital work to help keep gambling fair, safe and free from crime."
With the addition of Miller as its newest executive director, the UK Gambling Commission's team is now composed of directors Sarah Gardner, Sue Harley, general counsel Neil McArthur, director of regulatory operations Nick Tofiluk, and CEO, Harrison.