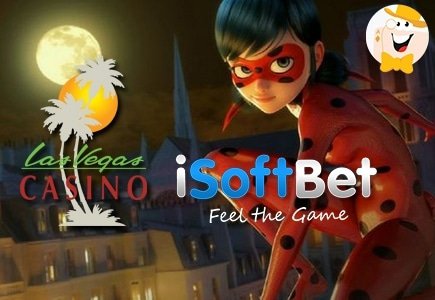 Gambling has been legal and regulated in Hungary since 1991, however it was only recently that Hungary opened its market for online gambling operators with casino games and sports betting. Even though a total of 11 licensed land-based casinos is allowed to operate in Hungary, there are only 8 active ones working in 2016. Since 2015, the gambling legislation allows licensed land-based casinos to offer online casino games.The country's gambling laws went through multiple revisions, and after long and difficult negotiations with law officials and foreign gambling companies, the first licensed online casino was finally opened this year by LasVegas Casino Diamond Kft. in collaboration with Ezugi and Finnplay.
Now, the online gambling situation continues to improve to the delight of our fellow gamblers from Hungary, as another licensed online casino is about to be opened due to partnership between the above mentioned LasVegas Casino and the UK based software provider iSoftBet.
Nir Elbaz, MD at iSoftbet commented on the upcoming deal: ''We are very proud of this deal as it gives us an excellent opportunity to showcase our certified games for this regulated market while working with one of the biggest operators in Hungary. They are a well-known name in the gaming industry and have a strong customer base; there is an immense scope to add incremental revenues and we hope to deliver that with our robust and unique collection of online mobile content.''
LasVegas Casino Diamond Kft. is owned by Andrew G. Vajna - a famous film producer of Hungarian heritage, known for hit films such as Terminator and Rambo. Additionally, he owns several other casinos in Budapest.
According to Samuel Falconello Jr., Executive Director of the Las Vegas Casino Group, the first online casino in Hungary is scheduled to open later this year.