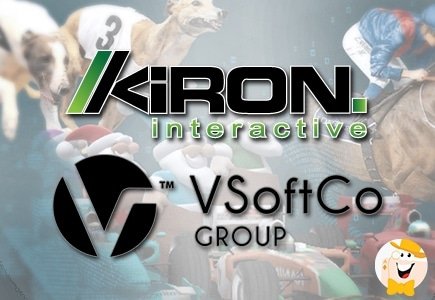 Virtual games software provider Kiron Interactive will further expand their collaboration agreement with specialist software development company VSoftCO. The two partners made a deal to integrate Kiron's new Remote Games Server BetMan Online into their CasinoMatrix platform.
In an effort to strengthen their partnership and upgrade the selection of virtual games products available to operators around the world, the companies agreed to make the full portfolio of online games available to EveryMatrix customers throughout Europe and Asia.
With their strong seven year partnership, the companies are looking to extend their successful cooperation by introducing new and improved content to players across the world.
Kiron Interactive has been supplying the gaming industry with quality virtual games and systems on mobile and internet platforms and gaming machines since 2001. Steven Spartinos, co-CEO of Kiron commented:
''We're very pleased to have extended our deal with EveryMatrix, whose excellent platform has helped us reach new audiences in new territories. We have already experienced great success with them and I'm confident the players of their operating partners will enjoy the greater variety we can now provide.''
Simon Westbury, sales director of VSoftCo, said:
''We are delighted to further our existing relationship with EveryMatrix, in partnership with Kiron. We are introducing some exciting new game content which we are confident will be well received by EveryMatrix 's extensive international client base.''