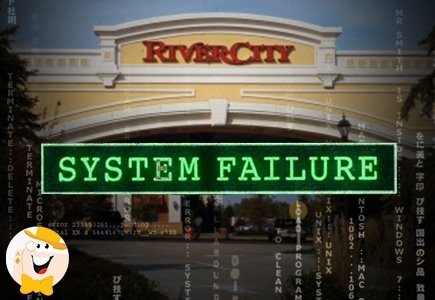 Two 60-year old gamblers from Jefferson County were charged on Friday for a suspected abuse of a technical glitch they accidentally discovered at River City Casino in St. Louis. According to Missouri Highway Patrol's Gaming Division investigators, the married couple was able to cash out more than $300,000 due to a malfunction in the system which downloaded unearned winnings onto their reward cards.
The system error was discovered by Eileen Sheldon in 2014, when she made close to 3,000 downloads between October and December, cashing out over $500,000 worth of money. The rest was allegedly cashed out by her husband - Daniel T. Sheldon in the same period via 1,370 downloads.
Both of them were caught on video surveillance camera on multiple occasions, with Eileen also admitting to investigators that she was, in fact, aware of the malfunction - the transactions were voided by the system, but still credited the funds.
The couple was released form custody on Tuesday, on a bail determined at $100,000 each.
River City Casino has been operating in Missouri since March 4th, 2010., offering about 2000 slot machines and 55 table games.