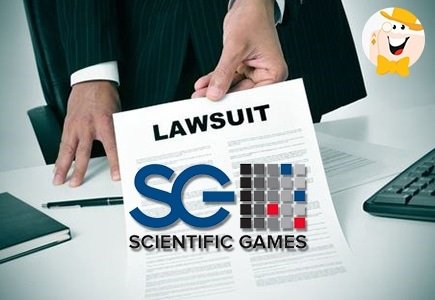 Sci-Games International Inc. has decided to take legal action against their former VP Brian Keith Cash for allegedly stealing and trading the company's classified information regarding trade secrets, contacts, marketing and sales strategies and plans, and other valued data not meant for public distribution.
The lawsuit was filed on Wednesday in Gainseville, Georgia, when Sci-Games asked the federal judge to prevent Cash from distributing classified data any further, demanding for a temporary restraining order. Before he left his VP position to work for IGT, Brian Cash allegedly committed 'massive theft' - he downloaded over 13,000 Sci-Games confidential documents including a minimum of 40 account plans for U.S. lotteries over a period of 2 months prior to resigning the job. The information contained in these documents included business strategies concerning their existing customers and growing the lottery business. Providing a means for competitors to have a clear insight into this valued data would create an easy road for them to steal Scientific Game's business.
"Unauthorized access or use of our intellectual property, trade secrets, contracts, sales and marketing plans, data files or any other non-public or confidential information is unacceptable," said company officials for Associated Press, ''As a publicly traded company, this cannot and will not be tolerated. Scientific Games will continue to pursue all legal remedies available to us."
According to the lawsuit, there may be some information in the stolen files that could reveal to state lotteries which games will be the most profitable under certain circumstances. As the companies enter competition for lottery concessions in 2017/18, as much as $1 billion will be at stake.
At the moment, official reports say there is no information in the files to indicate that IGT was aware of Mr. Cash's alleged theft. Additionally, there are no official statements made by IGT or Mr. Cash yet.