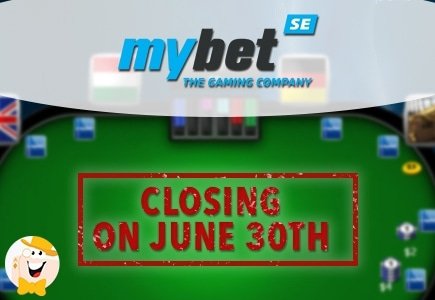 German gambling operator mybet Holding SE has issued a press statement regarding the imminent closing of its online poker room on June 30th, 2016. The company is launching its gaming content on a new IT platform, and the poker offering is going to be cut out since the generated revenue did not meet the expectations of the management board, especially with regards to the cost of the operations.
In 2015, the online poker room generated around 1 million Euros, compared to annual total revenues of 63 million Euros. With the plans to implement a new high-performance IT platform for the whole product range, mybet is going to relinquish the poker and shift the focus on sportsbook and other casino games. New strategic plans will be realized between the middle of July and the beginning of August.
Mybet players were notified about the upcoming change, with the company explaining in a correspondence that their account balances are going to be shifted over to the online casino and sportsbook. The players were given time until July 15th, 2016 handle their client accounts and make the all the necessary changes, including player points transfer to cash.
Zeno Osskó, CEO of mybet Holding SE, explained the reasons behind this decision: "The Poker business contributed with only a minor share to our revenue and delivered virtually no contribution to the operating result of the group. In addition, we do not see a sufficient growth potential in this area to support the operational turnaround in the short term. From our point of view, continuing our Poker offering was not expedient, especially in the light of the upcoming introduction of the new mybet platform".