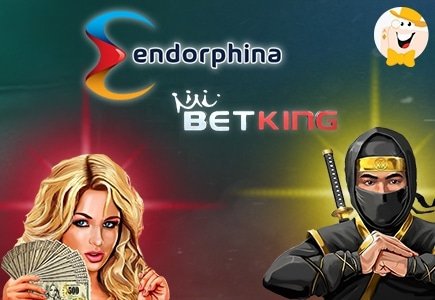 BetKing, a popular online Bitcoin casino is about to expand its slot collection with premium software powered by the Czech based company Endorphina. After releasing their first Bitcoin slot Satoshi Secret in 2015, Endorphina has been expanding its reach collaborating with Mediatech and Ultraplay. Soon, BetKing players will have a chance to enjoy Endorphina's unique selection of slots with HD graphics and inventive features.
"We were inclined towards cooperation with Endorphina for the amazing design and animation of their slot games as well as their solid reputation in the Bitcoin gambling industry'', commented Dean Nolan, BetKing casino CEO, on the newly established collaboration.
Over the year 2015, BetKing has paid out over 35,000 Bitcoin worth of winnings - about 15 million dollars at today's price. According to their website, BetKing was the most popular and trusted Bitcoin online gambling casino throughout the last year. Adding new games and exciting promotions and re-branding from Pocket Rockets Casino has attracted an abundance of new players to BetKing, resulting in the biggest bet placed in the Bitcoin gambling industry.