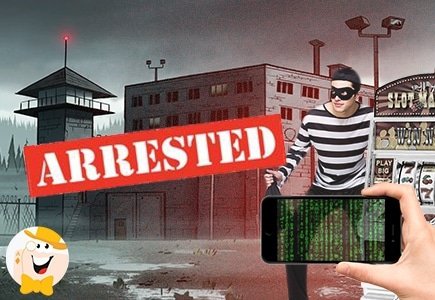 In the first court case ever to have the accused charged for using smartphones to cheat at casino play, 40 year old Czech national Radoslav Skubnik was sentenced to 22 months and sent off to prison on Tuesday, June 28.
Namely, Skubnik used smartphones to record slot machines at Resorts World Sentosa and Marina Bay Sands last month, but he wasn't working alone. Back in 2012, he joined a Russian syndicate - an elaborate network operating across the US, Europe and Macau, targeting certain slots and using different techniques to cheat for profit.
Syndicate teams consist of Master and Players, who are trained to record the play patterns of slot machines and then send them off to the Master for decoding in order to predict the next mass payout of the games. The decoded patterns are distributed among the Players who then return to the same machines knowing when the next mass payout hits.
Players receive 10% at the end of each successful job, 5% goes to the Master, and the Syndicate gets the rest. Although Skubnik has performed these fraudulent acts all over Europe, the evidence for the prosecution was mostly gathered from his last job in Singapore casinos between May 5th and May 7th. when according to Police, he managed to accumulate over $ 120,000 via cheating on 5 compromised slots.
Since Skubnik was facing seven years in jail and a $150,000 fine for each of the three charges under the Casino Control Act, it can be said he was very lucky to receive only 22 months for committing these criminal offenses.