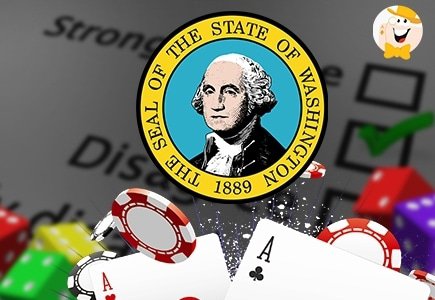 The Washington State Gambling commission has ordered the first ever economic market study for the purposes of surveying the online gambling market in the state. The event has caused quite a stir within the gambling community in the US, where many are hopeful this is only the first step in the process of legalizing and regulating internet gambling. Washington state's draconian anti online gambling laws are among the strictest in the US - that the survey is about to be undertaken here of all places is a good sign for the future of this brand of entertainment in the whole of USA.
According to the Chairperson of the Commission Chris Stearns, the purpose of the study is to help boost the economy of the state: ''The results of this study will be a powerful economic tool for the state and tribes that will allow us to build on our success and help the state, businesses, tribes, and citizens guide economic growth with investment and with our values."
The economic survey will be conducted by an experienced New Jersey based company Spectrum Gaming Group, that has already been doing similar studies in Florida and Connecticut and has been in the business since 1980s.
As Stern further explained, the focal point of the survey will be outlining the existing gaming market, except the lottery and horse racing. Spectrum will also measure the economic impact for commercial, non-profit and Tribal Gaming interests. Important points include employment, gambling facilities and trends, internet gambling, fantasy sports, new gambling activities, mobile devices, population trends, revenues, technology impacts and tourism effects.
There were previous attempts to legalize online gambling within the Washington state borders, the last of which in 2013, but those failed both in this endeavor and with regards to lessening the penalties. This activity is considered a crime in Washington state and can even lead to imprisonment if the circumstances are declared severe enough.
For now, there are three states in America today that allow some forms of online gambling - New Jersey, Nevada and Delaware. and a fruitful outcome has been anticipated for the state of Pennsylvania after recent positive events in the struggle to regulate this activity.