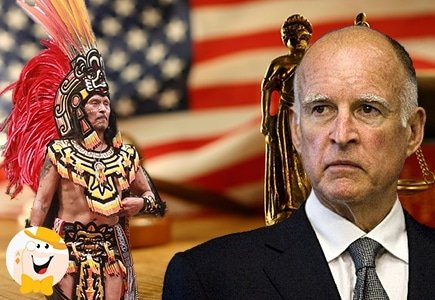 After a decade long legal battle against local officials for the right to build a new casino on 67.5 acres of land five miles south of the town of Ione, small Californian tribe have finally found themselves on the verge of victory. Namely, the Buena Vista Rancheria of Me-Wuk Indians has signed an updated gambling contract with democratic governor Jerry Brown following a federal ruling in their favor, which will see them operating the casino.
The Buena Vista Rancheria Of Me-Wuk Indians signed a casino deal with Amador County in 2008 after over two years of negotiations that would have seen the tribe pay an $18 million lump sum as well as $8 million a year to offset the impacts of any new development including the costs of law enforcement.
However, local authorities later refused to authorize the agreement, which meant the tribe's casino had to be restricted to 950 slot machines maximum. They took the case all the way to the US District Court For the District of Columbia, where it was ruled against the county and in favor of the tribe that the proposed site for the casino was a legal reservation for a gambling development.
The revised compact signed by 78-year-old Brown would allow the Buena Vista Rancheria Of Me-Wuk Indians to operate a casino with up to 2,000 slots although it would be required to negotiate a separate agreement with Amador County for the additional 1,050 machines.