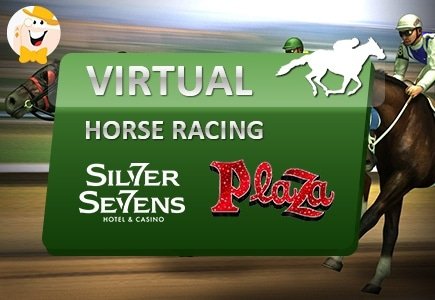 Silver Sevens and the Plaza Hotel & Casino in Las Vegas are now running virtual horse racing meant to act as a filler in between live races. Powered by the largest sportsbook operator in Nevada, William Hill, the races will be running at the two casinos every five minutes complete with a commentary from the late Tom Durkin. According to the Las Vegas Sun, gamblers can place bets, win, show, exactas and trifectas on eight to twelve horses races.
The UK based William Hill has successfully passed the field trial and secured an approval to run virtual races from the Gaming Control Board. The company now hopes to expand the games at more books in the state. Michael Grodsky, a spokesman for the company, commented on the future plans:
"We just want to see how it fits.If and when we receive the approval after the field trial, we will begin expanding virtual racing to other locations across the state.''
He further stated that it is still too early to make estimations on the potential revenue from the races. In the company's UK betting shops, virtual races take up 18% of the total racing revenue.
In 2011, a study was undertaken by the breed registry for Thoroughbred horses in the United States, Canada, and Puerto Rico, Jockey Club, founding both the number of fans and bettors on horse racing to be declining. The official report stated that horse racing has peaked in 2013 at $15.2 billion, and then dropped to $10.6 billion in 2015. The study concluded that people are losing interest in the industry since there are now so many other options for gambling and entertainment.