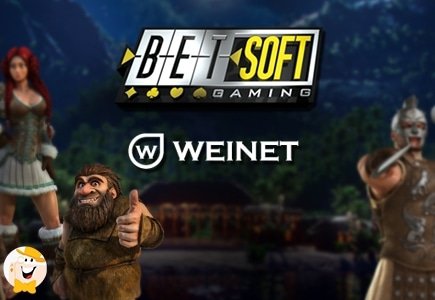 A deal has just been struck between developer of gaming solutions, BetSoft, and Asia Weinet Technology, which will see the Asian developer gaining access to BetSoft's full suite of games.
As a result of the recent partnership, Asia Weinet's customers will have the opportunity to take advantage of a full collection of iGaming entertainment options. This includes, but is not limited to, BetSoft's favored 3D video slots, as the company is considered the leader of true 3D cinematic gaming. Popular titles like, Birds!, Greedy Goblins, Weekend in Vegas, Mega Gems, Event Horizon, and others, will be available. Additionally, its customers will also gain access to a wider range of mobile games, delivered by ToGo.
Asia Weinet dabbles in an assortment of sectors, including customer service, and game production, while also offering a series of solutions, excelling in each one.
According to BetSoft account and sales manager, Julian Camilleri, "Asia Weinet impressed us from the start with their dedication to professionalism. Having established themselves as a prime player in the Asian market, they are now preparing to widen their scope of service and reach out to many more players."
Camilleri further commented, "As they turn their attention to the wider world market, we expect nothing but excellence from them. We're very proud to be working with them at this juncture."
Furthermore, CEO of Asia Weinet, Alex Pai, added, "It's been a great experience partnering with Betsoft. They really put effort both in the games they produce and the partners they work with."