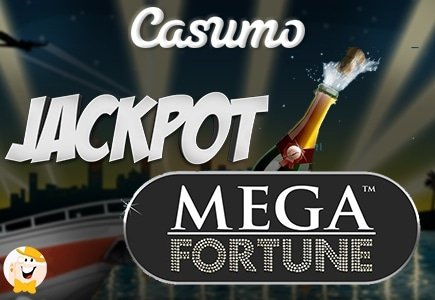 One of the ultimate in jackpot Slots, NetEnt's Mega Fortune, paid out a whopper of a jackpot, €2,971,469.49 to be exact, to one extremely lucky Casumo player.
David of Sweden described how he and his partner each took a turns spinning before the winning moment finally came. "The Bonus Reel was spinning, and suddenly saw a lot of numbers flashing up. I felt a shiver down my spine and just felt that something incredible was happening!" he said.
The last time such a NetEnt jackpot was won was back in May when a London players banked a cool £2.9m on Mega Fortune Dreams. You don't have to wager much when luck is on your side and the Londoner proved this having staked a total of just £20.
Simon Hammon, Chief Product Officer at NetEnt, has this to say of the recent Mega Fortune win:
"We are always delighted to see users win big on our slots, and we'd like to extend our congratulations to this latest winner.
"NetEnt slots are designed to deliver market-leading entertainment to all those who play, and it is fantastic to see our players win life-changing sums of money doing what they love."