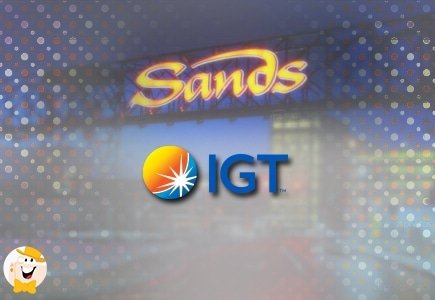 Manufacturer and distributor of slot machines and other gaming technology, International Game Technology (IGT), has just provided a large collection of electronic table games to become available for play inside Sands Casino Resort Bethlehem in Pennsylvania, making it the very first gaming facility in Pennsylvania to offer these products.
This latest move from IGT has earned recognition as being the largest installation of new gaming machines throughout United States history. Its contribution to Sands includes a total of 150 of its Dynasty cabinets, which have been designed to offer live roulette and baccarat games.
Additionally, the casino has also been equipped with four live dealer tables. They are connected to gaming terminals, give players the opportunity to bet on more than one game at one time.
Senior Vice President of Interactive Sales for North America, Nick Khin, commented, "Developing the largest live ETG destination in the United States with our partners at Sands Bethlehem marks an important milestone for IGT."
Khin further added, "IGT's Dynasty product is a versatile, best-of-breed ETG solution that is designed to engage a broad range of players, deliver dynamic gaming experiences and evolve with the digital era of gaming."
Sands Casino Resort Bethlehem offers a wide selection of slots, along with a total of 200 table games. It is also complete with a poker room, nearly 10 dining options, and opportunities to enjoy the nightlife. Visitors can also stay the night just a short distance from the Lehigh Valley International Airport, in the on-site hotel.