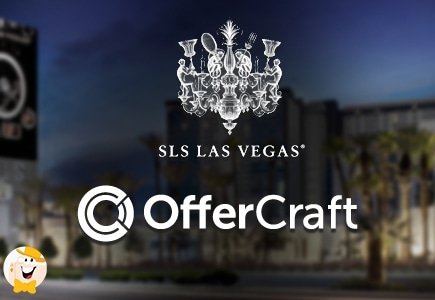 Customers of SLS Las Vegas Hotel and Casino will gain access to a series of newly launched, interactive games. In order to deliver such games, the casino has partnered with OfferCraft, a rewards platform. Along with the new games comes promotions, prizes, and incentives.
The casino also boasts a loyalty program, titled, The Code, and being a member of this program will enable players to become eligible to play the newly released interactive games on the resort's kiosks. A variety of benefits can be earned, including discounts toward dining, complimentary hotel accommodations, free cash, and credits toward slot play.
Prizes awarded via the newly added interactive games may not be exactly what players are used to. More specifically, they are not fixed. They are modified over time, based on player preferences. Furthermore, the level of available promotions is expected to increase in the near future. Players will be able to take advantage of added promotions, which will be accessible by online, email, and text message options.
Tony Mistretta, Vice President of Casino Marketing, commented, "The addition of these interactive games provides our guests even more chances to earn rewards at SLS Las Vegas."
He added, "OfferCraft's innovative tools bring the latest technology to our casino floor, which we believe our players will enjoy as part of their gaming experience."
CEO of OfferCraft, Aron Ezra contributed, "SLS Las Vegas has been an amazing partner, and together we're creating yet another reason to visit this great resort. The feedback from customers has been outstanding."