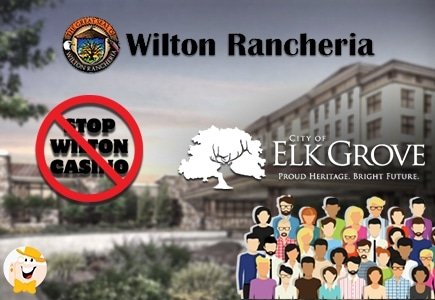 While the Wilton Rancheria tribe, of California, has announced plans to build a $400 million casino resort on 35.9 acres in the city of Sacramento, a group referred to as 'Protect Elk Grove,' is not so keen on the idea. In fact, the group has taken a number of steps, in order to stir up additional opposition towards the casino, in and around the area.
Specifically, Protect Elk Grove has created an anti-casino website, distributed fliers, and placed automated telephone calls, in spread the word to residents to oppose the possibility of a 12-story hotel, complete with a spa, fitness center, event space, and thousands of game offerings.
The group's efforts were discussed at the city's weekly council meeting, this past Wednesday, during which about 20 residents spoke up about the issue, despite it not being on the agenda. The vast majority present at the meeting proved to be against it, while six were in support.
One resident, Paula Mita, who has lived in Elk Grove for 58 years, questions, "Who is paying for the robo-calls and the fliers? Who is trying to defeat this is worth knowing?"
Little is currently known about the group, but according to the Sacramento Bee Newspaper, the fliers which have been circulating across town have portrayed Gary Davis, Elk Grove mayor, in a bad light in response to his support for the Wilton Rancheria facility.
None of the measures taken by the group have left any trace of further information regarding their identity. However, many, including Mayor Davis are becoming very curious to know who is behind this push toward opposition.