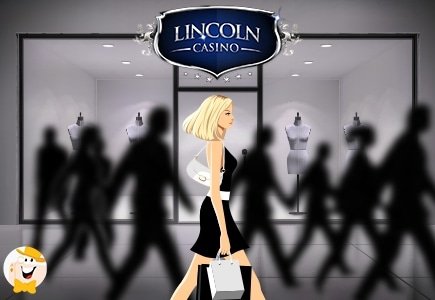 Lincoln Casino player, Teresa C., had no idea what was to come when she began a Slot session last week. Her night ended with a $30,000 addition to her bankroll after a few successful spins on 20,000 Leagues, Dragon Master and Eastern Dragon.

What will she do with her new found riches? "I think I'll buy myself a designer bag -- one I could never afford!" she said. "Then, believe it or not, I'm going to get a really nice coffee maker (so love my java). I guess I should pay down my debt, too. Most of the rest I'll save but I'll keep some in my casino account. It's so much fun to play, and a great stress relief from my demanding career."

"Omigod -- I thought I was going to fall over! Never in my life have I won so much! I play all the time and win a little now and then. Once, a long time ago, I had a pretty big win but never in my wildest dreams did I ever think I'd win this much in one night!"

"The first person I told was my brother. He thought I was pulling his leg until he saw how serious I was. Honestly, I think he still thinks I'm playing a joke on him!"

Teresa is a fan of Lincoln's selection of WGS Slots. "I love, love, love the graphics and the bonus rounds are the best!" she said.

"Teresa's been playing with us for a long time," commented casino manager, Ryan Wilson. "We all know her and we're all really excited for her!"

There may be a Birkin bag or a fancy coffee maker in your future with a special bonus offer for new players. Until the end of the month, Lincoln is giving new players a 200% Welcome Bonus plus 50 free spins on Cool Bananas with code 'COOLSPINS'. New players may opt to claim LCB's exclusive $18 No deposit Bonus offering a $150 maximum cashout when you claim code 'LCBLI18'.