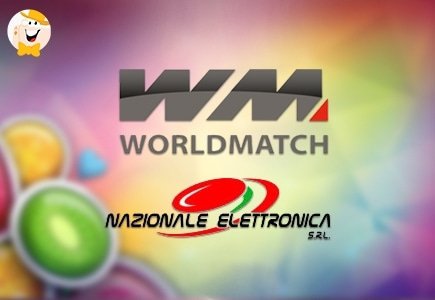 World Match has teamed up with Italian slot supplier, Nazionale Elettronica, which will see the online casino games developer launching online versions of the Italian brand's most favored titles. In particular, the agreement between the two companies will enable World Match to create HTML5 versions of popular games, Grande Joker, L'arca, Driver, Il Pasticciere, and Platino.
According to Andrea Boratto, executive director for World Match, the company was excited to begin this new venture because it presents the opportunity to work with "top quality raw material."
While new versions of the games will be created, players can still expect to appreciate the titles' original features, simply enhanced with HD graphics, and maximized usability. In fact, each title will be available through web and mobile interfaces, allowing individuals to access latest versions of their favorite games via desktop or mobile.
Boratto further commented, "I'm sure that, thanks to the technological solutions we developed, we'll be able to release the online version of the slots that provides the same thrill of the land-based slots and guarantees a seamless game experience across any digital device," he said. "Moreover, in this way we'll meet the current huge demand for omni-channel gaming."
Additionally, Danilo Festa, Nazionale Elettronica's general manager, stated, "We are eager and enthusiastic about our games being released to the web and made known to a new audience of players. We truly believe that the synergy between our companies' know-how is a key strength."
The recent partnership is expected to bring big things for the Italian slot supplier.