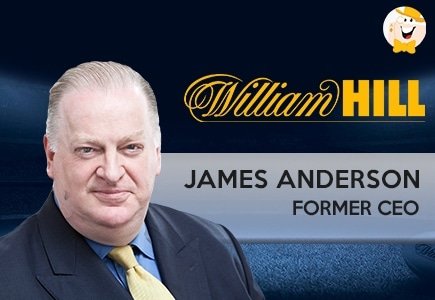 It has been recently announced that William Hill chief executive officer, James Henderson, is leaving the company. His leave takes place just two weeks prior to the announcement of the company's results for the first half of 2016. According to leisure analyst, Simon French of Cenkos Securities, his departure is not unexpected, due to the overall underperformance in past quarters.
Effective immediately, Philip Bowcock will fill the newly open position for a temporary timeframe, as the company searches for a permanent replacement. The company is on the hunt for a temporary CFO as well.
According to William Hill chairman, Gareth Davis, "James's career with William Hill has spanned over 30 years covering the Retail, Online and international businesses. We would like to thank him for his significant contribution and we wish him all the best for the future."
Davis further added, "Philip has a clear set of priorities as Interim CEO, principally the continued turnaround of the Online business. We will confirm a successor in the coming months."
With William Hill's results scheduled to be announced soon, the company has confirmed that group trading is around £260-280m in operating profit for the year, coinciding with previous instruction.
Leisure analyst, French, commented, "This has been accompanied by a multitude of management changes which appear to have destabilised rather than steadied the ship. Shareholders will be reassured by confirmation that trading remains in line with the previous guidance but we suspect this in part reflects strong results from Euro 2016. We expect a successor with industry experience to be appointed with Henry Birch and Patrick Kennedy likely to be considered."