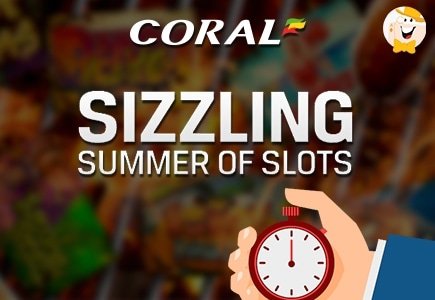 No matter what gaming category you call your niche, Coral Casino has got prizes up for grabs via its Summer Sizzlers. Players can get in on the excitement every Wednesday, Thursday, Friday, Saturday, and Sunday.
Those who love a good game of blackjack, can look forward to opportunities to earn cash prizes each Wednesday, between 16:00 and 23:59. Members can snag a seat at any of the site's Exclusive Live Blackjack tables. While most dates have passed, individuals can still participate in the final date, scheduled for July 27th. A prize up to £/€100 can be won.
A total of 15 gold cards will be randomly added to the exclusive blackjack tables. When a player draws one of these random gold cards, they are guaranteed a cash prize between £/€25 and £/€100.
On Thursday, July 28th, Roulette aficionados can park at one of the casino's Exclusive Live Roulette tables to earn up to £/€500 in cash, between the hours of 16:00 and 23:59. In order to qualify, players must wager a minimum of £/€50 or more. Participants' names will be placed into a draw for prizes between £/€10 and £/€500.
Finally, the 29th through the 31st is the final stretch in the live casino sizzler. Players will have the chance to earn daily winnings, up to £/€100, plus 10% of their losses up to the same value as well. All blackjack, roulette, baccarat, hold'em, and hi-lo live tables qualify.
Prizes can be won via desktop or mobile. There is only one more week to take advantage, so don't miss out on an assortment of cash prizes.