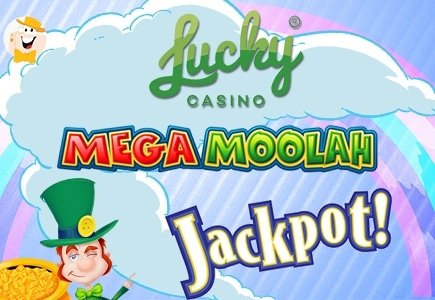 One lucky player walked away with a massive win at Lucky Casino. The player, from Norway, struck it big while playing the Mega Moolah Jackpot slot. During her stint, she accumulated thousands in cash, resulting in a grand total of NOK 672,103.70.

On the evening of July 21st, is when the player decided to try her luck, starting off with a NOK 25 bet. It was this bet that ultimately landed her a huge, and unexpected payout.

Reflecting on her recent win, the player divulged what she plans to put her winnings toward, commenting, "We will use some of the winnings for a Christmas family vacation and the rest we will save. I will also continue to play Mega Moolah at Luckycasino.com as these types of games provide the thrill of winning a big prize."

"We are absolutely delighted for our customer. Mega Moolah Jackpot has proved an extremely popular progressive jackpot slot at our LuckyCasino.com brand and we look forward to welcoming more winners in the near future," commented Daniel Eriksson, CEO of Viral, operators of the LuckyCasino.com brand.

The casino delivers a wide variety of games, using an impressively integrated software platform to power them, which includes top brand such as NetEnt, NYX, Betsoft, and Play'n GO. Customers will gain access to some of the latest and most popular games. The site also incorporates a number of uniquely creative characters, including Mr. Free Spinny, Baronessa Campaigny, and Lucky, all of whom will guide players through their gaming experience by divulging the latest promotions, aiding with your account, and more.