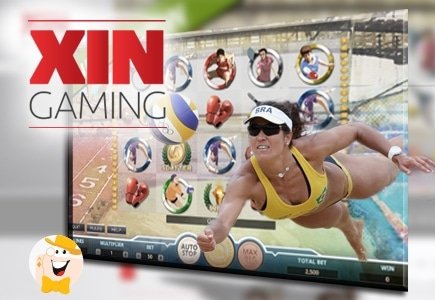 Game development company XIN Gaming, has created a new Video Slot, Rio Fever, to coincide with the 2016 summer Olympics in Rio.
The 50-line game theme is based on the Olympic Games featuring related symbols. Players will enter gold medal bonuses and a free spins bonus.
Mathias Larsson, Chief Executive of XIN Gaming, said: "Rio Fever is such a fun game and will really be a great opportunity for people that love sports and playing slots to enjoy both at the same time.
"We are so excited about the start of the Games, and we hope sports fans everywhere will warm to Rio Fever."
This game is the latest example of the provider's ability to introduce new games in line with the latest events. For example, the company's Euro Football Champ launched two months ago in relation to the kick off of the Uefa Euro 2016 tournament.
"Our players just loved the game we did for Euro 2016 so we are now giving them more of what they want with Rio Fever," Larsson said. "We are one of the few developers with the resources and expertise to be able to release games that link to special events on the calendar.
"We think that Rio Fever, with its great playability and aesthetics, will yet again prove that we are the No.1 games supplier in the Asian market."