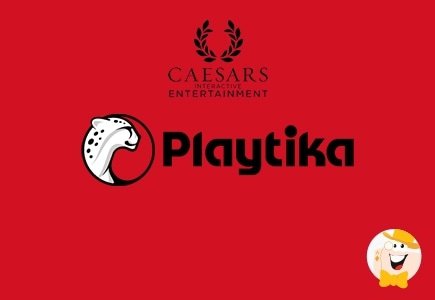 Caesars Interactive Entertainment, Inc.'s social and mobile games operations, known as Playtika, have been sold for a $4.4 billion price tag.
Playtika uses virtual currency for gameplay. CIE's World Series of Poker and other real money gambling products are not included in the acquisition.
The purchasing group is comprised of the following companies:
· China Minsheng Trust Co., Ltd.
· CDH China HF Holdings Company Limited
· China Oceanwide Holdings Group Co., Ltd.
· Giant Investment Limited
· Hony Capital Fund
· Yunfeng Capital
Under the terms of the deal, the Playtika management team will remain onboard at its headquarters in Herzliya, Israel. The sale is dependent on the required regulatory approvals, which are expected to be finalized before the end of the year.
Founder and CEO of Playtika, said Robert Antokol, commented on the sale:
"This transaction is a testament to Playtika's unique culture and the innovative spirit of our employees who for the past six years have consistently designed, produced and operated some of the most compelling, immersive and creative social games in the world. We are incredibly excited by the commercial opportunities the Consortium will make available to us, particularly in its ability to provide us access to large and rapidly growing emerging markets. This is an amazing milestone for all Playtikans and we truly value how unique this opportunity is to continue executing our vision with such a strong partner."
Giant Investment founder and Chairman, Shi Yuzhu said:
"Playtika's growth has been exceptional, and highlights its outstanding team, excellent corporate culture, cutting-edge big data analytics, and its unique ability to transform and grow games. We are looking forward to Playtika continuing to innovate and excel."
CIE Chairman and CEO, Mitch Garber also spoke about Playtika and its CEO:
"It has been a particularly rewarding experience growing Playtika from a 10-person start-up, when CIE acquired them in 2011, into a global leader. Playtika today is a highly profitable growth company with more than 1,300 employees, multiple top grossing titles and millions of daily users. Robert is a true visionary and Israeli business leader who has created not only a great business, but also the most unique corporate culture I have seen in my career.".