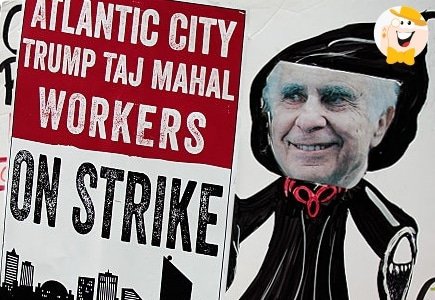 The employees of the Taj Mahal Casino in Atlantic City, previously owned by Donald Trump, have been on strike for about 6 weeks leaving the casino with no dealers at the tables. Their cause was to reinstate previously agreed upon healthcare benefits, which the current owner, Carl Icahn, has refused to grant.
Strikers wanted to receive the health insurance and pension benefits previously granted to the former owners in bankruptcy court back in October 2014. While Icahn did not completely reject their request, he was willing to restore health insurance to Taj Mahal employees with one catch; the benefits would be less than those currently given to workers at AC's seven other casino properties. The union board rejected the offer leading to the longest strike in AC's casino history.
As with any war, one side must win and unfortunately, in this case, the employees lose. The Taj Mahal is expected to close sometime after Labor Day after 26 years since the doors opened.
Tropicana Entertainment operates the casino and its president, Tony Rodio, commenting on the cost of running a casino with all its employees on strike. "Currently the Taj is losing multi-millions a month, and now with this strike, we see no path to profitability," he said. "Our directors cannot just allow the Taj to continue burning through tens of millions of dollars when the union has singlehandedly blocked any path to profitability. Unfortunately we've reached the point where we will have to close the Taj."
An official closure date has not been set; however employees must be given a 60 day warning before the casino shuts down.
A total of 3,000 people stand to lose their jobs when the Taj goes dark. Could the risk force a resolution or will we see the loss of yet another AC Casino?