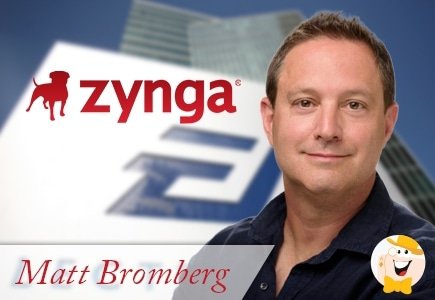 A new chief operating officer will be joining the Zynga team. Fulfilling this role is Matt Bromberg, and his position will require him to oversee the company's business operations and strategy as well as its game studio in Bangalore, India. The role also calls for facilitation of the IT, data science, technology, global player experience, and visual design teams.
Bromberg comes from Electronic Arts, and serves as the third employee to be recruited from the company, following the appointment of its latest CEO, Frank Gibeau, back in March, whom Bromberg will report directly to.
While with Electronic Arts, Bromberg served as senior vice president of strategy and operations for mobile gaming, which Zynga believes makes him a prime candidate with a wealth of experience. Additionally, Bromberg previously fronted a team which created successful video game franchises, including Star Wars, and Mass Effect.
According to Gibeau, "Matt is an experienced and proven leader who has worked with some of gaming's highest quality studios and biggest franchises. He will help us build a world-class studio that brings Zynga's social gaming vision to life in our products for our players."
In regards to his new role, Bromberg commented, "I'm excited to work with Frank and the team at Zynga to reimagine how it brings games to market and engages players across the globe. Zynga pioneered the social gaming space, and since its founding has truly connected the world through games like Words With Friends, FarmVille and the newly launched CSR Racing 2."