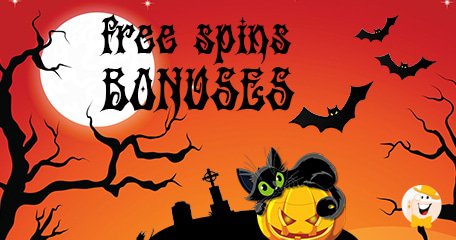 The countdown to the scariest day of the year has officially begun! All that waiting for just one night can be a bit of a drag, though. All Slots Casino has got just the thing to make the time go by a little faster, with loads of fun and excitement to be had along the way as well.
Having kicked off on October 1st, the site will be hosting 31 Days of Halloween Promotions, jam-packed with all kinds of treats through to the end of the month. For starters, players can look forward to the Free Spins Resurrection. There's no need to be afraid; it's just a bit of Halloween fun! Depositing players will have the opportunity to earn up to 75 free spins on a different Halloween-themed slot every week in October. Just some of the slots that will be highlighted include, Jonny Specter, Witches Wealth, and a newly added slot, titled Lucky Witch, which will be featured on week 3.
The site will also be introducing a ghoulish character during the festivities: Generous Jack. While you may not actually see him (he's invisible), you'll know when he's around, because he'll place a 50-credit bonus into your account. Members must be logged in and playing when he drops by to receive the bonus.
Finally, members can participate in the casino's Devilish Draw. A total of 85 players will have the chance to earn a share of $10,000. The draw will be held on November 1st, and in order to qualify, players are required to deposit 50 credits between now and October 25th. Don't miss out on this chilling offer!