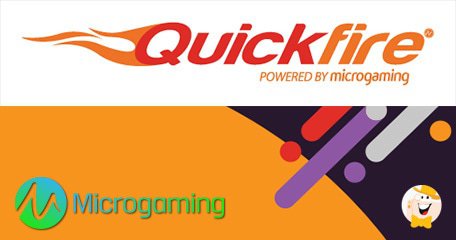 With Quickfire, players are provided instant access to Microgaming's top casino games

Microgaming has some good news for both players and operators – QuickFire offers an interesting and authentic gaming venture, adequate for everyone in the gaming industry. This software, which includes Bingo, Poker, Mobile, Casino and Live Dealer platforms, will easily integrate into any system, allowing operators to enlarge their offer by a wide range of about 150 Microgaming superb games, thus improving their current business operations without much hassle, since this feature doesn' t require great background support.

Interested in QuickFire? You should be able to install it in no time, as it is fast and gets completely integrated in a central, shared base. This software has already been accepted by a number of operators (Bet3000, bet365, LeonGaming, Samvo, BingoCams, Bet585, Virgin Games, Apostou Ganhou and GoldWin), providing them with a reporting system which allows them to review their finances at their preference, but it also offers more security for players, with its security-improved authentication and verification process.

According to Ashley Sandyford-Sykes, a QuickFire spokesperson, " QuickFire provides a fast and cost efficient way for Operators to bring Microgaming' s premium content to their players and we have been delighted with the market' s response since our launch. We are confident that this product will prove tremendously successful with Poker, Bingo and Sportsbook Operators looking to enhance their portfolio of casino side games." It was also added that " QuickFire offers seamless integration for our Operators, but more importantly, access to Microgaming' s market leading suite of games including Thunderstruck and Lara Croft: Tomb Raider, as well as a constant stream of fresh content that is sure to keep players entertained."

Some major jurisdictions like Alderney, Kahnawake, Malta and Gibraltar have approved QuickFire' s software.