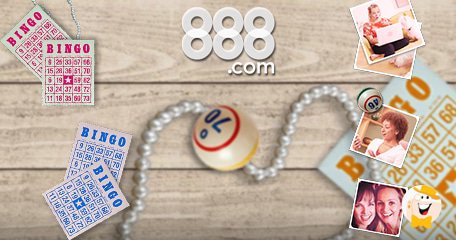 Best results from online bingo

The results of the third quarter have been announced by online gambling group 888.com, along with year-to-date report, showing a somewhat dull outcome of this period, in which online bingo operations proved to be the most lucrative.

The numbers specified by CEO Gigi Levy include:

- $61 million of group operating profit (same as in 2009), with 6 percent growth in B2C activities, amounting to$ 51 million.

- Q3 2010 noted a 9 percent drop in online casinos revenues, which reached $27 million (Q3/2009: $29 million).

- Severe drop in online poker revenues, which are 34 percent lower, and amount to $ 8 Million (Q3/2009: $12 million).

- Fantastic boost in online bingo with a 344 percent growth to $13 million over the quarter.

- Increased number of casino players (Q3/2010: 8 percent increase to 73 000 over Q3 2009), and a decline in number of poker players (5 percent drop to 115 000).

- In Q3 the average amount spent per casino user was $362, and per poker player $71.

Year-to-date results: January 1 to September 30 2010

- Group's total operating income was 7 percent higher, reaching $191 million.

- B2B operating income noted a 6 percent growth, amounting to $29 million.

- Bingo performance resulted in 356 percent boost to $36 million up to Sept. 2010.

- B2C operating increased to $162 million, which is a 14 percent growth.

- YTD increase of 21 percent to 8.2 million players as at September 30 2010.

- YTD casino operations recorded 1 percent increase in revenues which amounted $86 million, and YTD poker operations declined by 28 percent to $28 million.

As at September 30, the group's assets and cash amounted to$ 62 million.

Operational Highlights

B2C

- The French gaming regulatory body Autorité de Régulation des Jeux En Ligne (ARJEL), granted license to operate poker betting websites

- Bingo B2C network released in Sweden

- Company released Poker TV campaign in the UK, which caused good user recruitment effect.

- Bingo TV campaign launched in the UK

- The UK TV campaign was accompanied by re-launch of £8,888,888 Pirates Millionaire free spin slot machine

B2B Division - Dragonfish accomplishments:

- In addition to real-money WSOP branded domain in the UK, company released free play WSOP offer for Harrah's Interactive Entertainment in the United States

- Deal closed with Microgame on comprehensive casino product for the Italian gaming market

- Together with Microgaming, the company launched a joint liquidity poker network, which now involves three partners live, and a fourth prospective one.

- New Managing Director: David Zerah

Current Trading

During October, the trading noted stronger movements than any other part of the company's business. There was a 6% growth in terms of average daily income (16% in poker), which was a result of higher deposit levels and increased number of active players. Another boost was noted in customer recruitment - 20 percent, which was mostly caused by stronger marketing activities, notably the TV campaigns for Bingo, Poker and Casino in the UK.

Generally speaking, the current trading level complies with the expectations of the Board, which is hopeful that the annual trading results will be in line with projected results.

CEO Gigi Levy's comment:

"We are pleased with the results achieved during the third quarter. Our business showed resilience during the historical seasonally weak summer period, with growth in Poker. The fourth quarter has started well and given that our various business initiatives are progressing as planned we expect to grow the business further during the year."