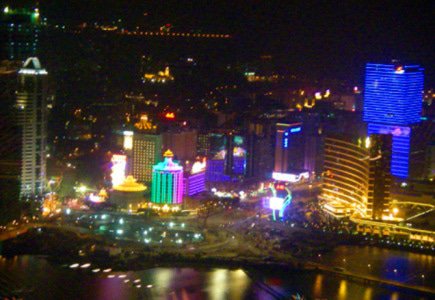 Offshore gambling island sees revenues up 58 percent
Another proof of Macau's leadership in the global industry field emerged this week when the offshore gambling island reported a 58 percent increase in revenues in 2010, breaking another record with a sum of 188.34 billion patacas ($23.5 billion).
According to analysts' assessments, such a big increase is a result of wagers coming from the Chinese mainland punters. Another reason for the boost is the growth in the Chinese national economy, which made the December gambling revenues up 66.4 percent, reaching a record monthly high of 18.883 billion patacas, stated the Macau Gaming Inspection and Coordination Bureau.
In addition, such a high growth represents quite a contrast in comparison with the modest 10 percent growth in 2009. Still, the analysts believe that this growth will be continued in 2011, although perhaps at a more moderate pace, and that it will be triggered by significant discretionary spending by affluent Chinese.
Aaron Fischer, CLSA's head of Asian gaming research commented: "The absolute level of the market is massive so it's hard to sustain that level of growth," adding that he expects Macau gambling revenue to grow by 20 percent in 2011 and 25 percent in 2012.
Lesser optimism was expressed by other industry observers, who opined that 2011 growth will not exceed 17 percent, stating that there may also be a ten percent swing in either direction.
Bernstein Research analyst Janet Brashear explained: "Government and economic variables abound however, which could alter the growth rate dramatically in either direction."
The island competition will become even fiercer with the construction of two new integrated casino resorts, which should be finished in18 months.