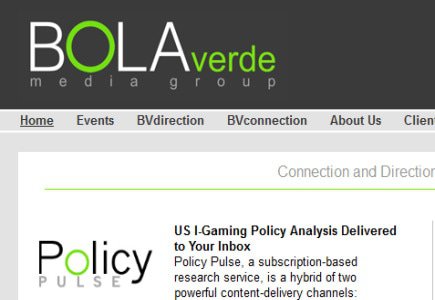 Influencing lawmakers still a big industry investment
Bola Verde online gambling consultancy presented a quarterly report this week, according to which US lobbying was still a rather lucrative business in the third quarter of 2010. This proved by the fact that 58 different parties invested some $4.66 million lobbying Internet gambling in Washington, D.C. Compared to the same period in 2009, this represents an increase of 46 percent.
According to Bola Verde's Mark Balestra, such an increase is a result of July's positive progress in committee on Rep. Barney Frank's internet gambling legalization bill, which, however, did not subsequently progress to the floor in a busy Congress.
During the period, gambling industry operators accounted for approximately $1.64 million, or 35.3 percent of total quarterly spend, triggering an increase of 4.1 percent over Q3/2009.
In this regard, Balestra explained:"In Washington, operators are playing a bigger role in the policymaking process as the financial services industry - which last year successfully delayed implementation of Internet gambling payment processing regulations - continues to spend less on steering that process."
"As Congress shifts its focus from the payments system to Internet gambling proper, gambling industry trade associations are also exercising more influence over the creation of related policy."
He continued stating that trade groups such as the American Gaming Association accounted for an estimated $1.21 million, or 25.9 percent of total spend in this period, which is a 3.3 percent drop over the prior quarter.
Trailing the gambling industry trade associations were companies and interest groups that do not fit neatly into any of the categories used to organize lobbying spend each quarter. Categorized as "other" its members accounted for $771,685, or 16.5 percent, of total quarterly spend, up 97.9 percent over the preceding quarter.
Some other investors include financial services companies - banks, credit card companies and payment processors – which invested an estimated $662,114, or 14.1 percent, of total Q3 lobbying spend. This, however is a decrease of 21.6 percent if compared to the preceding quarter.
Significant amount of activity was shown among gambling industry technology suppliers, especially GTech and Walker Digital Gaming, which accounted for approximately $145,000, or 3.1 percent of total Q3spend, noting a 1.6 percent drop compared to the same period in 2009.
Surprisingly, Intralot USA and ELottery, which usually lobby Internet gambling, did not declare any related expenses in the third quarter. However, on the other side, financial services trade associations including the Financial Services Roundtable reported some $132,934, or 3 percent of total quarterly spend, which is a significant increase compared to the previous quarter, as high as 216.5 percent.
Finally, lobby front didn't see much activity from the professional and amateur sports leagues in Q32010, as they invested only $95,333, or 2.1 percent of total quarterly spend, which is a down of 20.6 percent from the prior quarter.