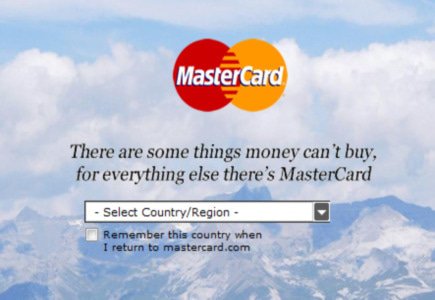 Congress lobbying spends $840 000 in Q3, reports processing giant
The latest reports of the financial processing giant Mastercard Inc note that the company spent some $840 000 on lobbying activities in Q3 of 2010. Reportedly, one of the main lobbying targets, apart from the regulation of consumer financial products, interchange fees and online payments, was internet gambling.
This sum represents a 24 percent increase compared to the $680 000 spent in the third quarter of 2009. However, it's also a significant drop from the $2.33 million Mastercard paid lobbyists in the second quarter of 2010, the time when the US government's financial overhaul bill was pushing through Congress.
The main focus of interest of Mastercard lobbyists was the financial reform to affect credit and debit cards, but also measures related to the fees charged to merchants for processing payments, as well as card issuer practices, data security, the use of cards for Internet-based purchases, the regulation of internet gambling, market access in global markets and intellectual property enforcement.