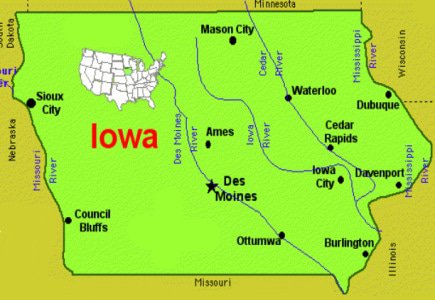 Or not?
This week's issue of Des Moines Register reports of Iowa's prospects to legalize online gambling; reportedly, there's a number of local politicians who seem to approve of the idea.
However, despite estimates that as much as 150,000 Iowans already engage in online gambling, Senate Majority Leader Mike Gronstal assessed: "I don't have strong feelings on that issue.
Some efforts to take charge of our fate on this ... make sense."
He also added that such a system might include requiring punters to sign up at local land casinos with cash upfront to obviate the dangers of credit card betting, but also involve safeguards against money laundering, underage and problem gamblers.
Apart from him, another politician expressed his opinion about this issue: namely, House Minority Leader Kevin McCarthy, warned that online gambling may generate tax revenues but also controversies, with interested parties complicating the issue with suggestions and proposals to introduce changes into to dog and horse racing or other existing state gambling laws.