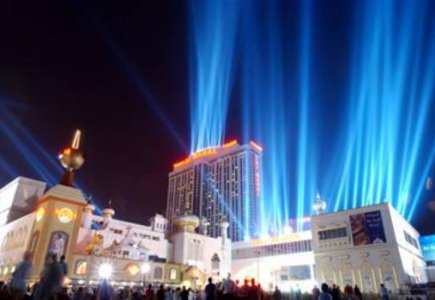 The second biggest gambling center in the States notes alarming decline
The latest reports from the second largest US gambling Mecca, Atlantic City, note that in the past 12 months, the center's numbers continued to decline; namely, with $3.6 billion in 2010, the casinos saw a year-on-year drop of 9.6 percent, and a decrease of about one third if compared to the $5.2 billion in 2006.
Such a serious decline came after 28 very successful years of soaring casino revenues; however, the media speculate that 2011 may turn out to be the year to stop the decline, especially having in mind the recent movements in the New Jersey legislature. The initiatives include a state-run tourism district in the casino zone and less regulation for the 11 gambling halls.
According to CEO of Trump Entertainment Resorts Bob Griffin, "This is the year I actually look at the glass as being half-full." He added that he expects the first three quarters of 2011 to continue to show revenue declines, but that Atlantic City will finally see some revenue growth in the fourth trimester.
On the other hand, Don Marrandino, eastern regional president of Caesars Entertainment, assessed: "Retail business has grown dramatically. More people are paying for hotel rooms and spas. Restaurant concepts continue to work their way into the market.
"It's been a banner year for entertainment. Boardwalk Hall was one of the top grossing mid-sized halls in the country. Boxing matches do well here. We had a tennis match that was the highest-attended in the state."
However, the prospects remain slim, with gambling revenue down at every casino in the city in 2010, ranging from 4.2 percent at the Tropicana Casino and Resort, which took in $300.4 million, to 19 percent at Resorts Atlantic City, which took in $155.2 million. Slots and table games revenues also noted a great drop - 9 percent to $2.48 billion, and 10.9 percent to $1.09 billion, respectively.
In December alone, casino revenues dropped by 12.8 percent to $237.2 million, due to the impact of other centers but also because of a snowstorm between Christmas and New Year's that prevented the casinos to collect as much as they usually do at this holiday period of the year.