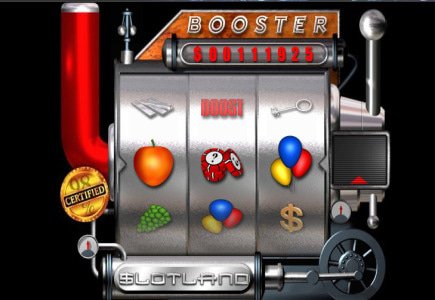 'Two To One Joan' takes home $104 514
This week some were luckier than others. Take the example of 'Two To One Joan,' whose nickname echoed throughout the news when she more than doubled her money, hitting a $104 514 jackpot on the Booster slot at Slotland.com.
After the initial shock, she told Slotland.com management: "I can't believe I actually won so much", adding that, as a newbie, Slotland was one of the first places she tried out. "Its games are way different than what you see at other places. Before I got so lucky on Booster, I would have said that Treasure Box or maybe Reel Riot was my favourite but now I'm definitely a Booster fan."
Michael Hilary, a spokesman for the casino, said: "Although many players like to play multi-pay-line slot machines like our new Lucky Ducts where you can bet on up to 19 pay-lines per spin, lots of people like simpler single pay-line games like Booster.
"Another thing players really like about Booster is that no bet is ever totally lost. Every bet that doesn't win is added to a special fund and can be cashed anytime for ten percent of its value or in a special all-or-nothing win/lose spin players can recover all their losing bets."