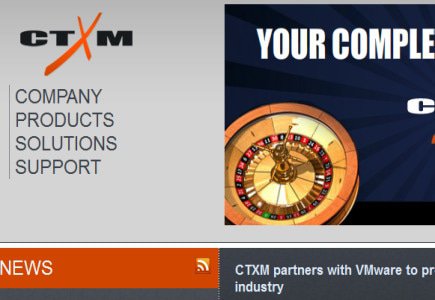 Jointly with EcoCard, CTXM successfully completes an Internet cloud-creation project
A new Internet cloud-creation project has been successfully completed and presented by the partners CTXM, an online gambling software developer, and PsiPay, an operator of the EcoCard brand, working in tandem with VMware. This project is yet another example of an ongoing process of developing virtualized solutions for the e-gaming industry.
According to the company spokesman, the synergy of CTXM's industry know-how and VMware's cloud computing expertise has produced an innovative service which is going to help the e-gaming and electronic payment operators to upgrade security and lower the costs of maintaining data stores and large IT infrastructures.
Cloud computing and storage creates virtual desktops for the e-gaming operators and support staff making local storage of sensitive data history, and, at the same time, reducing the likelyhood of unauthorized transfer to a mobile storage device and inadvertent loss, or theft.
"The protection of sensitive customer data and the security of online transactions are paramount in these industries, which is often further complicated by the company having multiple geographical locations that have varying IT installations," the company spokesman said.
30 workstations located in two countries were virtualised in the PsiPay project through the use of VMware, resulting in improved security and efficiency and providing the payment company with the flexible access to its systems with negligible downtime from occurrences such as hardware failure.
Victor Stepanov, a CTXM's chief technical officer, explained: "Securing access to organisational data, preventing database leaks and enforcing robust security policies is a primary concern for e-gaming operators and payment providers. Through our partnership with VMware, we are now able to provide cloud installations and virtualised desktops that offer considerable advantages to operators."
Furthermore, Stepanov says that a virtual network is able to apply enhanced perimeter security on an operator's data without requiring any specific hardware or multiple software instances. He also says that virtual networks provide advanced business recovery procedures regardless of the number of physical locations of one company.
"Deployment procedures are standardised and scalability is obtained by cloning predefined profiles," Stepanov concludes. "Maintenance processes such as software updates or disk-based backups are centralised to avoid expensive downtimes for operators."