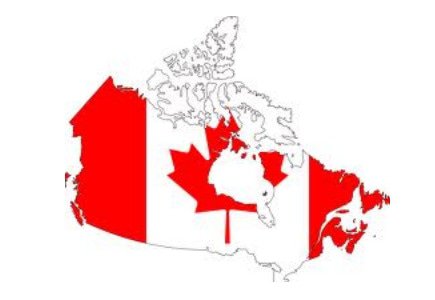 One of the Maritime provinces still interested in an ALC venture despite the politicians' counter-campaign
Late last year, the Maritime provinces of Newfoundland, Prince Edward Island, Nova Scotia and New Brunswick decided against the proposal of the Atlantic Lottery Corporation to launch e-gaming operations on their territories. Despite the sudden interest of a number of Canadian provincial governments to get into the online gambling business, the strong counter campaign by a number of influential political figures in the Maritime provinces resulted in their rejection of the ALC proposal.
However, The Daily Gleaner newspaper reports that the New Brunswick government is still considering the project and is monitoring developments in other provinces.
This province is represented in ALC as well as all other Maritime provinces, but the ALC charter stipulates that one or more territories can opt for a particular venture, even if others do not participate.
Apparently, the New Brunswick government will hear the ALC research findings on the feasibility of an online gambling enterprise operated by itself.
The possibility of commencing the internet gambling project in New Brunswick was commented by Marc Belliveau, communications director for the Department of Finance and the province's Lotteries and Gaming Corp:
"What has happened over the years because there has been very much a growth, a very large amount of growth in online gaming, all governments across Canada have looked at it. The fact that Quebec has done it is interesting to us ... We'll watch with interest."
"We started six months ago when we said to Atlantic Lotto 'Can you look at what this would entail if we ever decided to go that route?' " Belliveau said. "We are one of four partners in the Atlantic Lottery Corp., and what we have told them is 'Continue to feed us information on this subject matter.' "
Being asked about the probability of introducing the e-gaming operations, he replied: "Currently as a government, we are very far from considering options because there are no options before us and it is just part of the due diligence that we do to see what the industry standards are, what is happening, what it would entail if we ever decided to go down that route."
Sarah McBeath, Atlantic Lottery Corporation spokesperson, commented on the New Brunswick interest, saying: "Atlantic Lottery had been working with Loto-Quebec and British Columbia Lottery Corp. on a common offering for online casino products. However, we informed these lotteries in October 2010 that we did not have the necessary approvals to move forward at this time.
"As a publicly-owned lottery, we are looking at opportunities to keep the more than $74 million currently being spent on illegal, off-shore gaming sites within Atlantic Canada for essential public services," she concluded.
It was also speculated late last year that the province of Saskatchewan was considering an internet gambling enterprise. According to the Star Phoenix newspaper, the Saskatchewan Indian Gaming Authority, a First Nation body, was also carrying out enquiries.
The Daily Gleaner also reports that e-gaming has grown dramatically in Canada in recent years, and that research commissioned by the Canadian lottery industry estimates that more than $74 million is spent each year in Atlantic Canada on illegal Internet gambling - that's not far short of the $80 million wagered online by Quebecoise.
Loto Quebec predicts that by 2012, revenues generated by its new online offerings will reach about $50 million annually.