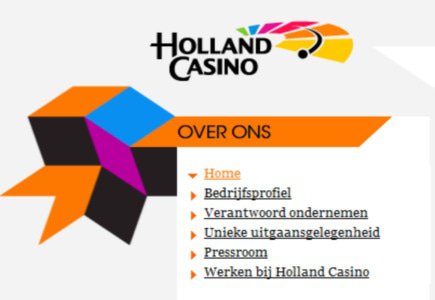 Government considers privatization of state-monopolized group
It has been all over the news in Holland that the Dutch government is reportedly considering the sale of the state-monopolized Holland Casino group. This info was revealed by the Dutch junior finance minister Frans Weekers who allegedly told the Dutch parliament: "We are looking at privatisation. It is not taboo."
Weekers also stated that this issue has been discussed at Cabinet level, adding that the focal point of any potential sale would be precautions against the formation of any private monopoly; underaged and problem gambling; and measures against the involvement of organized crime and the possibility of money laundering. In addition, the probable framework when the government's conclusions on the privatization would be presented is March 2011.
In light of the more relaxed approach to online gambling occupied by an increasing number of European countries, the European Commission started putting more pressure on the Dutch government to abandon state-monopolized gambling.
In its homeland, Holland Casino has 14 operations, and it has brought an impressive number of Euro164 million of tax revenues into the state coffers in 2009. However, the management of the casino found the junior minister's statement rather surprising, reportedly hearing about it for the first time.