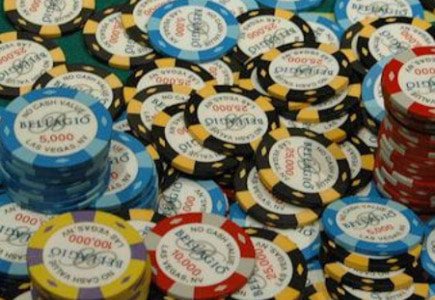 The police report made public
This week, the police arrest report on the $1.5 million Bellagio chip theft was made public revealing the name of the criminal and the details of the robbery.
According to the comprehensive police report, on December 14th, Anthony M. Carleo (29) rode up to the Bellagio on a motor cycle, ran in and intimidated the occupants of a baccarat table with a pistol, grabbed $1.5 million worth of chips and then ran out and rode off - all within a few minutes.
CCTV security cameras recorded a helmeted man, however several weeks passed before he was seized, though he inelegantly tried to sell $25 000 chips over the internet in the meantime.
Following a sting operation involving five of the high value chips, Carleo ended up in the police trap after communicating with another message board user.
The bankrupt former estate agent, Carleo was finally arrested almost at the scene of his original crime at the Bellagio on Wednesday. He was without arms and did not attempt any confrontation.
Police recovered $100 to $25 000-value chips to a total value of $900 000, the reports reveal.
What attracted a lot of media attention is the fact that Carleo had the nerve to go back to the Bellagio on several occasions and gamble as a high roller, losing around $105 000 of the casino's own money!
The Associated Press news agency reports that he stayed at least a week at the resort in late January, enjoying meals, drinks and rooms furnished by the casino.
On Wednesday, a bail was set at $15,000 for Carleo on felony armed robbery and burglary charges. According to court spokeswoman, Mary Ann Price, his first appearance in court is scheduled for Monday, and the judge will review the police charges on Friday.