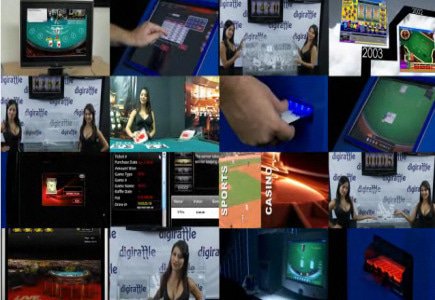 Chartwell Games contributes with live dealer product

The latest development in online gaming operator Victor Chandler include the launch of Chartwell Games' latest product release, which will in the near future enable them to present Chartwell's latest suite of four slot games as well as Live Dealer.

The new product also involves a new part of Chartwell's Games Platform: Rapid Game Deployment architecture with which Victor Chandler will be able to integrate forthcoming casino games with no downtime; and with such an upgrade, Live Dealer product will also be added to Victor Chandler as an addition to the slots which VC has already deployed: Angel's Touch, Draco's Fire, and another 100 Chartwell casino games, which will be complemented soon with new releases.

As the CEO of Chartwell Games (International) Limited Dan Phillips specified, "We are proud to continue to bring great new games to market and to work closely with loyal partners such as Victor Chandler."

On the other side, a comment arrived from Andrew Dymock, the Head of Casino & Games at Victor Chandler: "We at VC continue to enjoy working closely with Chartwell and we have been impressed this year in the quality, stability and timing of their new games releases."