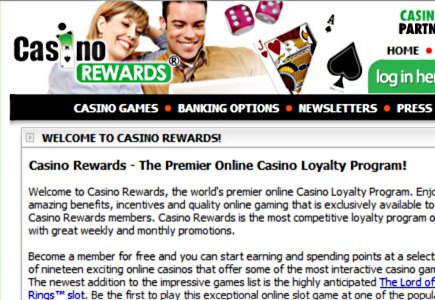 Aussie group actually buys casinos
In light of the recent announcement of affiliate partnership between Casino Rewards and Playshare Partners, it has been revealed by reliable sources that the groups aren't just venturing into a simple switch of affiliate programs.
In fact, reports state that the parent company of Casino Rewards bought Casino Share, Grand Mondial, Players Palace and Quatro Casino. However, the details of this transaction haven't been specified yet.
What pointed out to such a development was a media release made by Casino Rewards shortly after the announcement of affiliate changes, which included the following statements:
"CasinoRewards.com has added another 3 prestigious online casinos to its family. The elegant and stylish Grand Mondial, the glamorous Quatro Casino and the 'most generous casino on the net' Casino Share have joined the 19 other award winning online casinos at CasinoRewards.com."
"We are delighted to have 3 immensely popular online casinos join our group. Existing players at each casino will be well looked after under the CasinoRewards.com brand, and will benefit immediately from regular promotions and giveaways."
"With the addition of 3 well established, high quality online casinos to its all-star lineup, CasinoRewards.com guarantees its position as the first choice for players across the globe."
In addition, players reported of an email they received from Casino Rewards, which read:
"Welcome !
"Casino Share, Grand Mondial and Quatro Casino will be joining the renowned Casino Rewards Group and as a result, you will receive instant membership.
"As a member you will enjoy all the benefits and security that comes from being associated with online gambling's largest and most reputable casino group.
"With a 24/7 Multi-lingual Support team, on-going promotions and guaranteed fast, secure transactions both in and out of the casino...you will find that playing online has never been easier or more enjoyable.
"Please Note:
"You needn't worry about your existing casino accounts and balances, as all details are in the process of being transferred over.
"You can expect this to be completed within 48 hours and should you have any concerns, contact our friendly Support Centre who are on-hand and ready to answer all your queries."