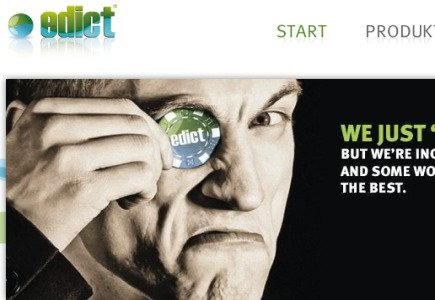 The high-quality software result of two-and-a-half-years of development activities
Edict eGaming, a Germany-based developer, has announced soft-launch of its new Stake7.com no-download casino and poker platform, with the license of the Isle of Man and a wide range of offerings incorporating 12 slots, 3 table games, 1 American Roulette game and various Lotto, Las Vegas Poker, Classic Bingo and Magic Roulette games.
Just launched platform is the result of two-and-a-half-years of development work, and includes a variety of games that can be independently customized to match customer requirements, along with a comprehensive back-end.
Bernd von Ohlen , the Edict managing director for development, commented on the advantages of the new platform:
"The development benchmark was the latest technologies, as well as current knowledge in the field of player protection, money laundering, age verification, payment and transaction security."
Stake7.com platform is presented to public as a b2b product, says Mark Dieckmann, managing director for marketing at Edict.
Currently, only UK punters are offered real-money action, with a more limited approach used in Slovakia, Austria and Germany, as legally more demanding markets.
Still, the company's new Stake7.com website offers a rather impressive range of high-quality products for players interested in trying something fresh and unusual.
Last month, Edict received the licensing of the Isle of Man where the company has an office under the local name Edict eGaming IOM Limited. Upon receiving the license, the company vouched 'maximum transparency into all game and financial transactions - giving you insight into every move and the result of every game.'