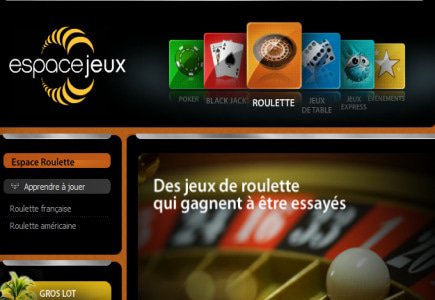 Reporter tests site's underage exclusion system
According to a recent statement made by Loto Quebec, its online gambling website Espacejeux.com was the target of a local reporter Dominique Trottier's, "testing" of the site's underage exclusion systems.
For this purpose, he reportedly engaged a mother and her teenage son, who was allegedly encouraged to sign up and play on Espacejeux using his mother's credit card and identity.
The statement reads as follows: "Regardless of the set-up engineered by the JE team and their adult accomplices, Loto-Québec points out that the teenager could have as just well used his mother's credit card to play on any of the 2,000 illegal game sites or purchase items on electronics, music or clothing product sites.
"Unlike illegal game sites, Espacejeux has implemented a series of stringent measures to guard against identity theft and ensure that its clients are over 18 years of age. The system requires a valid credit card number, which is standard practice.
"In less than three months, thousands of people have become Espacejeux clients by following the four sign-up steps which include....an exhaustive identification process. The last part of the sign-up procedure involves written confirmation of the created account being sent by regular mail, in a plain envelope, to the address provided by the customer. In the event of fraud, that will ultimately allow consumers to be informed within a reasonable amount of time and to react accordingly."
In addition, striving to provide a stricter identification process, Loto-Québec will potentially introduce a novelty in shape of a waiting period between sign-up and authorization to make a cash deposit which will provide enough time for the letter from Espacejeux to reach a customer.
"In actual fact, the security process worked perfectly, despite the JE scenario, because Loto-Québec did send the teen's mother a letter confirming her sign-up to Espacejeux," Loto Quebec points out. espacejeux.com was released by Loto Quebec on December 1st 2010, and it features a variety of games and services thus providing a diversified and competitive gaming offering.