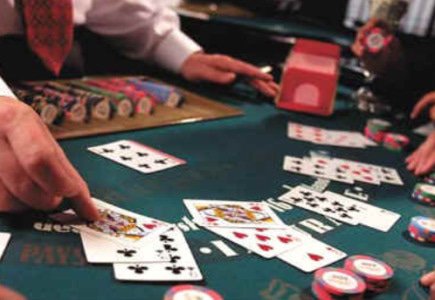 Before the ring was rounded up in 2007, some 29 land casinos were hit for around $7 million
Last month, the ringleader of the criminal activity described as the biggest card-cheating scam in FBI history plead guilty thus putting an end to a 5-year long and $7 million worth fraud.
FBI issued a report on the details of investigation earlier this week, revealing that Van Thu Tran (45) as a leader of this criminal group worked hand in hand with her husband, parents, extended family, and others.
Peter Casey, FBI Special Agent who took part in the Tran investigation of the San Diego Field Office commented: "Initially, it was a pretty bare bones operation", referring to the fact that Tran and her husband devised a plan to use a "false shuffle" to track cards and thereby guarantee successful betting for accomplices back in 2002 when they worked as dealers at an Indian tribal casino in San Diego.
Later, the couple broadened their activity from Pai Gow (an Asian card game) to blackjack, luring others in the scheme with the promise of easy money.
The FBI states that the operators suspected they were being cheated, tribal casinos' security could not uncover the scam, so they called in the authorities in 2004. However the ring was not rounded up before 2007, and by that time, around 29 casinos from Canada to Mississippi were hit for about $7 million.
The mechanics of the cheat boil down to signalling a crooked dealer to make a false shuffle and create a "slug" - a group of played cards whose order would not change when the rest of the cards were shuffled. When the slug next came to the top of the deck, members of the ring recognized the card pattern and knew how to bet.
The next stage in this criminal activity was involvement of card trackers - spotters who used concealed devices to relay the order of the played cards to someone at a remote location who instantly put the information into a computer. Upon new appearance of the slug, the computer operator would inform the spotter, who would secretly signal the bettors. On one occasion, the ring won $900,000 in blackjack during a single sitting.
Owing to joint efforts of Internal Revenue Service investigators, the San Diego County Sheriff's Department, the California Justice Department, and the Ontario Provincial Police, a comprehensive investigation included surveillance, wiretaps, an undercover operative posing as a crooked dealer. Following the arrest of the perpetrators, the 47 individuals were indicted, out of which 42 plead guilty to different charges.